The Minneapolis - St. Paul Metro Carpet Cleaning Masters
Heavy Stain & Spot Removal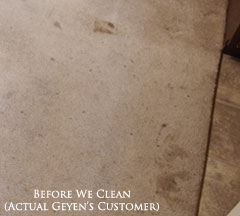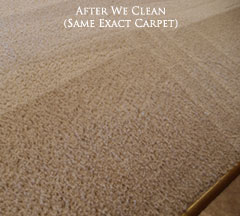 GEYEN'S STAIN & SPOT REMOVAL SERVICE
There's no getting around it, everyone spills or drops something on their carpet from time to time (or often). The world of carpet cleaning seems to revolve around spot removal much of the time. Geyen's cleaning technicians are arguably the most tenacious stain & spot removal experts in the business. Unless the carpet fibers themselves have been dyed or bleached, no spot is left behind.
Your Average Spotting
Most of you try your best to keep your environment free of spots, but every single person occasionally spills a little bit of coffee or steps on the carpet or rug with dirty shoes... it's inevitable. Spotting like this is quickly removed with Geyen's truck-mounted hot-water extraction carpet cleaning system. With a little effort, most of your average spots and stains will disappear.
Heavy Staining
In some cases, Geyen's cleaners run into carpet that appears to be more stain than spotless carpet. Gum, goop, rust, "red", and other difficult stains are usually given up on by many carpet cleaning companies. Geyen's does no such thing. We add the necessary steps to our hot-water extraction carpet cleaning system to aggressively removes spots. Geyen's techs also will use certain hand tools to remove gum or paint. Don't give up on your carpet just yet!

GREEN CLEANING PRODUCTS AVAILABLE UPON REQUEST!